EPT Open Sochi
Festival Dates: October 4-13, 2019
Key Dates & Tournament Schedule
The full schedule, along with tournament structures, will be available soon.
EPT Open Sochi Main Event: October 9-13 – RUB 133,000 – Guarantee RUB 70,000,000
Moneymaker's Road to PSPC Sochi: October 11-13 - RUB 10,500*
EPT Open Sochi High Roller: October 12-13 – RUB 257,600 (approx. $4,150)
Please note: All buy-in amounts are based on Casino Unit (CU) rate which is valued at 70 Rubles per CU.
* This event will award a Platinum Pass worth over €26,000 (approximately $30,000) to PSPC 2020 in Barcelona.
A Platinum Pass includes:
Buy-in to the €22,500 PSPC 2020 event
Six nights' hotel accommodation for you and a guest in a five-star hotel
Airport transfers
Bespoke PSPC Merchandise
€1,250 expenses
Platinum Pass winner experiences during the event
As well as exciting action at the tables, all attendees can benefit from the following:
Quick and easy dedicated Russian visa service – click here
Free players' merchandise
Wide range of tourist activities
Fun off the Felt
Players' Party
The Live Band Show will take place on October 11 at 21:00 in the Casino Sochi. For all EPT players, the free bar will be open from 22:00 until 00:00.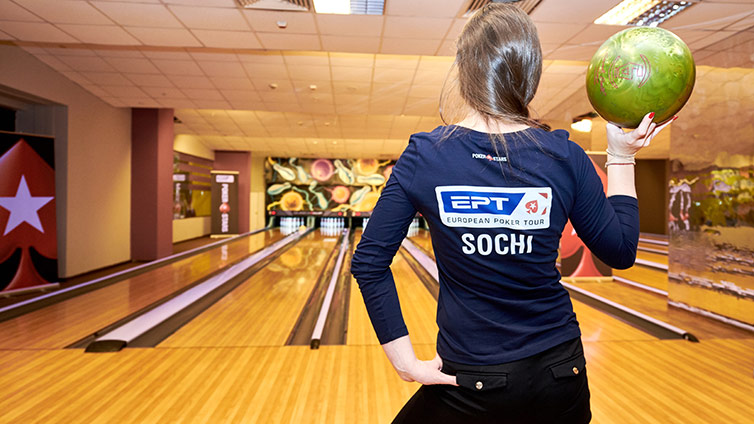 Bowling
A special bowling competition will be held on October 9. Are you in?

Meet and Greet with Chris Moneymaker
The Team PokerStars Pro will be there to share stories on October 11 from 19:00

Meet and Greet with Dmitry Guberniev
Say hello to Russia's famous TV presenter and sports commentator on October 12 at 19:00.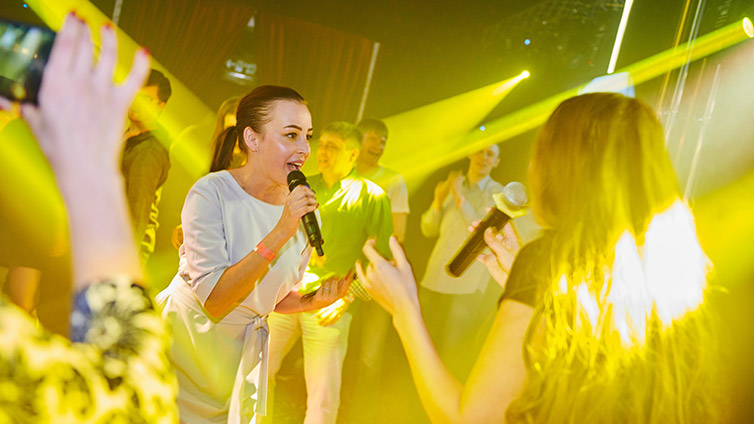 Karaoke Night
Can you win the 'Battle of the Best'? Join the All In Karaoke Club, at the Marriott Hotel, on October 12.
Buy-in
To view full details of how to buy-in to any tournament click here.
Venue
The license holder and operator of this event is Casino Sochi.
Casino Sochi
51 Estonskaya Street, Estosadok Village, Sochi, Krasnodar Region, Russian Federation
Dress code: Casual, but no sportswear.
Minimum age: 18 years+
NB: Must bring a valid government issued passport or ID to participate.
Important Visa Information
Please Note: To enter the Russian Federation you will need a visa if there is no international treaty between the Russian Federation and your country establishing a visa-free regime.
GET HELP WITH YOUR VISA USING THE LINKS BELOW
View the list of countries where a visa for Russia is not required here.
Feel free to email us should you require any help to obtain your visa - live@pokerstarslive.com.
Need a visa for Russia? Click here for a dedicated visa service for PokerStars EPT Open Sochi – it's quick and easy to apply.
Accommodation
PokerStars Travel offers a wide range of accommodation options, including discounted rates specifically for PokerStars players. PokerStars Qualifiers will automatically receive information within 7 days of winning a satellite detailing how to use their ticket or winner's package.
For accommodation information please visit PokerStars Travel. If you have any questions about accommodation contact PokerStars Travel or call +34 93 325 6777.
Travel
Sochi International Airport is among the 10 largest airports in Russia. Regular flights from Moscow arrive daily, with a flight time of approximately two hours. Most major cities in Russia also serve Sochi. Transfers from the Airport to Casino will take about 30 minutes.
Flights to Russia and Moscow are available from almost all major international airports.
Cash Games
Cash game sign up is via the Cash Game area sign-up desk. Speak with our staff if you have any questions at the event.
Please Note: All cash games will be played in Casino Sochi Units (C.S.U.). One Casino Sochi Unit is equivalent to approximately RUB 70
Cash game opening hours: 24/7
Other poker games on request.
All cash games at EPT Open Sochi are organized, run and staffed by Casino Sochi. Please speak with Casino Sochi staff for cash game rules.